Redhook No Longer Sneaks Beer Into Movies
Remember sneaking beer into movies? Back when you didn't care about rules or the public humiliation of getting kicked out? Things like accidentally dropping your smuggled beer and hearing it roll beneath the seats to the front of the theater just added to the fun. That, and the disapproving glares from other, more sober moviegoers.

Nowadays, there are lots of options for legally drinking beer at the movies in Seattle and Portland, including Redhook's Moonlight Cinema at Redhook's Woodinville Brewery.
Here's the lineup for our 2011 series:
We admit, calling this a "series" implies we're showing high art, akin to a Hitchcock or Truffaut series. We're not. Still, every movie is a classic in its own right, starting with our first offering: The Adventures of Bob & Doug McKenzie: Strange Brew.
Strange Brew is the timeless tale of two lovable dunces overcoming adversity in the name of beer. Well, technically, they lie about finding a mouse in their beer in order to score free beer, then stumble unwittingly onto a sinister plan.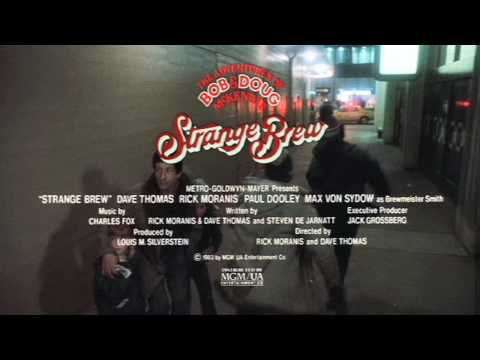 Redhook's Moonlight Cinema kicks off July 14. Doors open at 6 p.m. with food and beverages served until show time. The movie starts at dusk. Hope you can make it.