Redhook says, "Get to da choppa!"
If you've somehow never seen Predator over the past 24 years, here's everything you need to know: Arnold Schwarzenegger and a dreadlocked, ass-kicking alien fight for, like, an hour and a half. That's pretty much it. And because of that simplicity, it may be the perfect action movie.
Lest you think Redhook is minimizing the brilliance of Predator, we should mention you also get machine guns, explosions, helicopters, invisibility, infrared vision, guerrillas, cigar chomping, deceit, Carl Weathers, Jesse "The Body" Ventura and classically cheesy, Arnold-esque dialogue like this: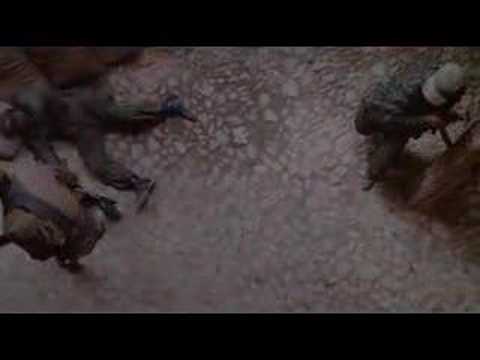 Stick around, indeed, because you not only get Carl Weathers, you get his always impressive giant stache.
Besides being completely awesome, Predator may be the only action movie featuring two future (now former) governors. And, lucky you, it's playing this Thursday, July 28 at Redhook's Moonlight Cinema at the Woodinville Brewery.
As always, tickets are $5. Gates and beer taps open at 6 p.m. and the show starts at dusk.
See you there.