Redhook Celebrates the Solstice, etc.
Happy/Merry to everyone. With Hanukkah, Christmas and Kwanzaa all on tap this week, Redhook wants to wish peace, joy and good beer to all. (Interesting side note: if you've ever puzzled over whether to spell it Chanukah, Hanukkah or some other variation, this NPR segment will not clear things up for you.)
Hang on. We almost forgot to recognize the Druids who'll be congregating at Stonehenge tonight to celebrate the arrival of the Winter Solstice. Nice thing about the Winter Solstice is that there tends to be less Druid nudity than during the Summer Solstice.
To mark the onset of winter, Redhook would like to share this video of a magical snowmobile ride up Kællingehætten mountain in Greenland. By "magical," Redhook means "life-threatening."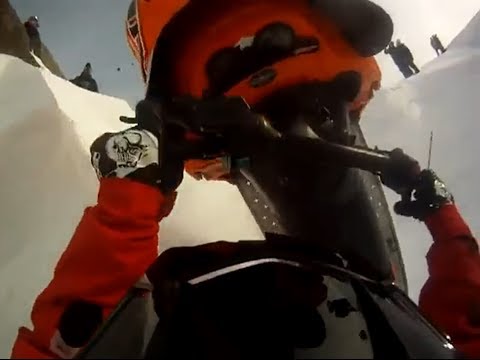 Good times, no? The rider is Kris Kenni Støvlbæk and Redhook would like to formally recognize Kris's giant huevos and good fortune. That's right, he didn't get hurt. Here's how his mishap looked from up top:
Redhook hopes you learn something from these videos. Namely, not to cartwheel down a mountain on your snowmobile.
Have a great holiday.