This Weekend, We Ride.
It's that time of year again. The time where you can either give in to Seasonal Affective Disorder by curling into the fetal postion under a light therapy lamp, or you can embrace the cold, dark, wet, muddy suckiness* that defines Pacific Northwest winters. (*Suckiness refers only to the lowlands. Our local mountains currently kick ass.)
Rather than wallowing in dark misery, Redhook prefers to revel in his hometown's weather and latitudinal challenges. And what better way to do it than the 5th Annual Stinky Spoke mountain bike ride, this Saturday, January 14.
The clever Stinky Spoke organizers have masochistically chosen what should be the coldest, rainiest day of the year for their 18.5-mile mountain bike ride. Here's the weather forecast as of posting time:
Given that the ride will happen rain, shine or snow, Redhook thought he'd share a great little POV video giving you a look at the course.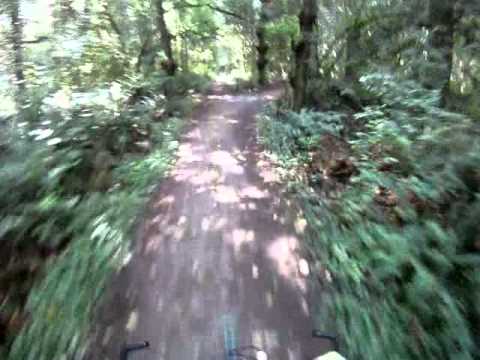 The ride starts and ends at Redhook Brewery in Woodinville. Along the way, riders collect playing cards in hopes of putting together a decent poker hand. At the finish line, riders with the best hands win prizes. And regardless of your hand, every rider gets a souvenir pint glass, a Stinky Spoke beanie, a Bag-o-Schwag and a free beer or soda.
Here are the deets:
Date:                  Saturday, January 14, 2012
Start:                  Any time between 9 and 10 a.m.
Address:            Redhook Brewery, 
14300 N.E. 145th Street, Woodinville, WA
Fees:                  $40 pre-registration, $50 day-of if available
Click here for online registration.
Registration Closing:    Friday, January 13, 2012 @ 6:00 PM PST
For added inspiration, we thought we'd share this video of mountain bikers tackling a muddy hill in Wales. No, Redhook didn't pick the music.
Don't worry. The Stinky Spoke is nothing like this. Heh.
See you on Saturday.