You will likely never build something this great. And that's okay.
As Redhook travels the country giving motivational speeches and inspiring future leaders at college commencements, he likes to remind people that, regardless of their middling GPAs or their dead-end jobs, everyone is good at something.
Some people are good at drawing or writing. Others are good at singing, running, financial derivatives, fistfighting — you get the idea. In Redhook's case, he was good at making beer. The trick is to find your thing and run with it.
Not wanting to be a dream killer, Redhook never tells people the full truth: that they will probably never be as good at their thing as Henry Studley was at his, which was building stuff. In particular, this amazing tool chest. Check it: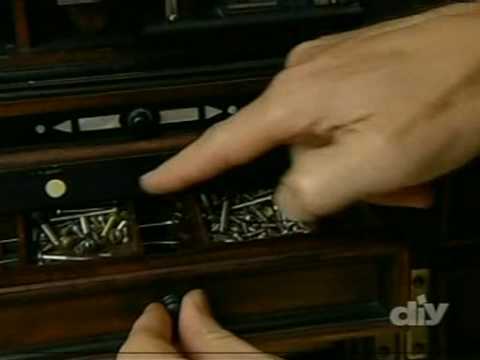 Yes, Mr. Studley was aptly named. And Redhook would bet that Studley's tool chest is a lot more impressive than that particle board entertainment center from IKEA that you "built" several years back.
If this makes you feel inadequate about your woodworking skills, good. You've learned a valuable lesson. No, wait, that's not the point. The point is to appreciate manly achievements, even if they're not yours.
Now, go have a Redhook and toast Mr. Studley and the arrival of fall.