about
THE HISTORY OF THE HARDEST-WORKING BEER IN THE FRIDGE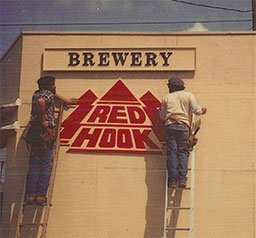 In 1981, Redhook founders Gordon Bowker and Paul Shipman had a revolutionary vision that all beer drinkers deserved something different than the flavorless lagers or stale imports available at the time. Using second-hand and makeshift equipment, they opened the Redhook Ale Brewery inside a renovated transmission shop in Ballard, Seattle.
Four decades later, the beer scene, like our hometown of Seattle, looks very different. And though a lot has changed, we are still driven by our founder's original vision to make well-crafted, approachable beers for the people. Over the years, the recipes may have changed, but the spirit of entrepreneurship and work ethic still underlies everything we do in our pursuit of making the hardest-working beer in the fridge.
---
1981
Gordon Bowker and Paul Shipman establish Redhook Brewery in an old Ballard transmission shop with the goal of brewing Seattle a better beer.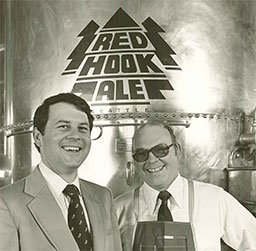 ---
1982
The first Redhook Ale ever is poured at the classic Seattle pub in Queen Anne, Jake O'Shaughnessy's. The initial beer had a fruity taste and quickly gained a cult following as "Banana Beer."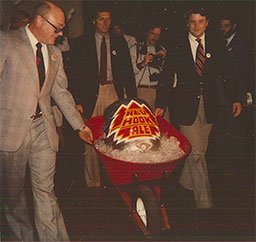 ---
1984
Winterhook, Redhook's legendary winter ale, is first brewed. Crafted with an evolving mix of malts and hops, Winterhook has been brewed annually since this date.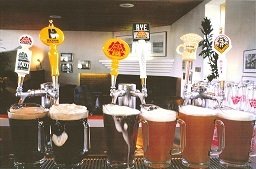 ---
1985
Ballard Bitter is first released. Paying homage to the Scandinavian history of Seattle's Ballard neighborhood, Ballard Bitter's hoppy profile becomes a hit with craft beer fans. Ya, Sure, Ya Betcha!
---
1986
Redhook Extra Special Bitter, a former Winterhook recipe, is released. Brewed continuously to this day, Redhook ESB plants a stake in the ground for the Seattle craft beer movement, and inspires a new wave of craft beers across the country.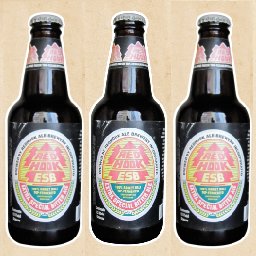 ---
1987
Redhook outgrows the Ballard brewery and moves to Fremont, inhabiting a historic building that served as a barn for trolley cars up until the 1940s. To honor that heritage, a new pub is christened, the Trolleyman.